Comprehensive Fastening
We manufacture nearly every fastener type used in the aerospace and defense industry.

Unique Capability
Our vertical integration and storefront offerings solve complex supply chain problems.

Life Cycle Value
Our capability set is designed to deliver value over the life of the program.

Engineered Solutions
We continue to deliver innovative joining, support, and locking solutions to speed assembly, reduce weight, and improve performance.
Our Divisions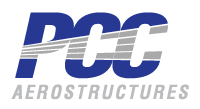 PCC Aerostructures manufactures world-class assemblies and components for the global aerospace market. We are a vertically integrated Tier II supplier of build-to-print metallic and composite parts, kits, and assemblies to the global aerospace industry. With capabilities in precision machining, sheet metal, composites, metal finishing, and complex assembly, we are a one stop integrator to service your needs.
Search Capabilities
Find the contract manufacturing, surface treatment, and repair capability you need near you.
Select a Capability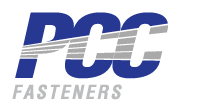 CC Fasteners is a global manufacturer of fasteners and precision engineered components for aerospace and other markets with demanding operating requirements and service conditions. Our success is based on over 100 years of design and manufacturing experience, metallurgical leadership, careful monitoring and controlling of specific manufacturing processes, and thorough testing of our products.
Search Parts
Find the fasteners you need by part number, product category, material, or strength.
Search Parts